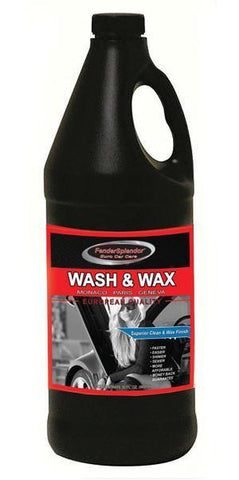 FenderSplendor Wash & Wax **
50% OFF SALE!
All Euro Care Care Products 50% OFF While Supplies Last!
FenderSplendor European Quality Automotive Wash & Wax is specially formulated as a premium grade, concentrated auto wash and wax. This super-high sudsing formula has superior cleaning and rinsing properties in order to minimize streaking and spotting on cleaned surfaces. It is neutral in pH, and contains no harsh builders or phosphates. It does not affect any known finishes including fragile clear coat materials and leaves a super-bright, clear shine after rinsing. Inhibited to prevent corrosion. Non-toxic and biodegradable. Large 32 oz. Bottle.
---
We Also Recommend