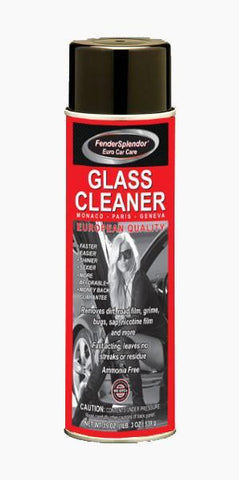 FenderSplendor Glass Cleaner
50% OFF SALE!
All Euro Care Care Products 50% OFF While Supplies Last!
FenderSplendor European Quality Automotive Glass Cleaner is an easy-to-use professional strength glass cleaner. It's foaming action surrounds and dissolved dirt, road grime, tree sap, bugs, nicotine film and more. Great for use on glass, windshields, mirrors and other services. Will not haze or streak which provides maximum clarity. Cleaning spray eliminates drips and runs, and allows maximum spray coverage. Large 19 oz. size.
---
We Also Recommend