How Would You Spec The 2016 Mazda Miata?
Posted by Allen Willey at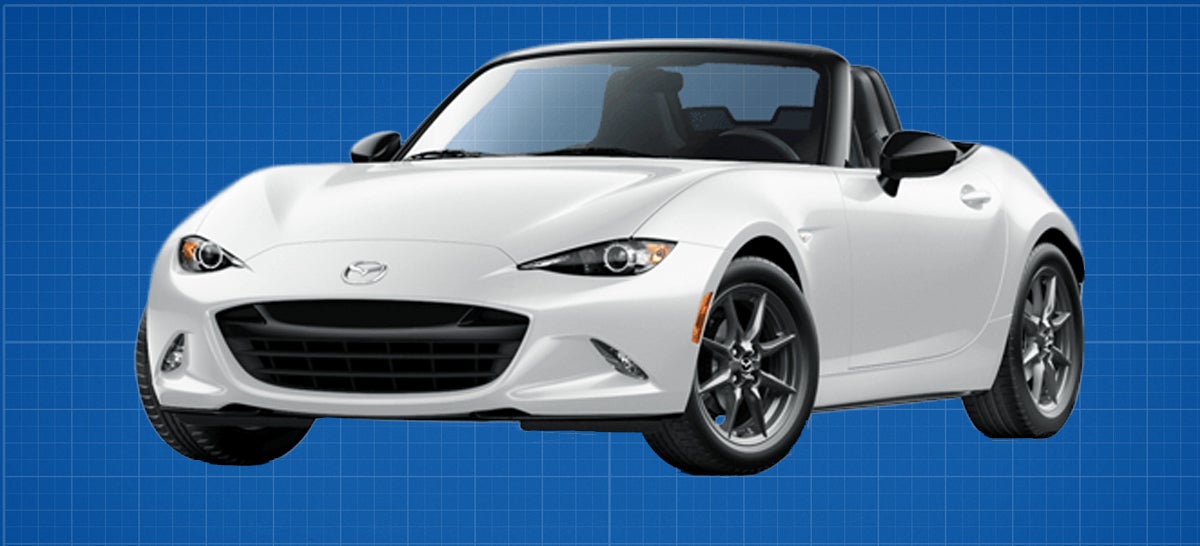 The Miata's always been such an easy sell to car enthusiasts. Even if you're not wild about the styling it's hard to argue with the rest of the car's pros: inexpensive, reliable, fun. Now that the 2016 Mazda Miata configurator has gone live, we can build our own! We'll show you ours if you show us yours.
My dream roadster keeps it simple. Base model, manual shift, white exterior and no options beyond rubber floor mats and a cargo net because... apparently I'm an old man. Who puts carpet in a car anyway? That never made sense to me. But at least my brand-new MX-5 only costs $26,000!   more...
---
Share this post
---
---